WANTED
Wanted anyone with knowledge of installing headliner and wind lace in 1939 Ford coupe, any tips on doing the job would be appreciated. Sam at (760) 445-7441 (1)
---
FOR SALE
1936 Ford pick-up fan assembly, new. $50. Ron Hopwood (949) 496-5136. [3]
1955 thru 1960 Fordomatic transmission appears re-built $200 Dave (858)-682-8585. [2]
1950 Ford fordor 1936 Ford Phaeton will send details. Cal Westra cal@wefrogit.com [2]
1951 Ford Woodie rolling chassis front disc conversion, re-built bushings, springs and lowering blocks forward. $800. OBO Ted Thompson (619) 507 8535 [1]
1939 ford 3 speed transmission, 28 tooth cluster and 14 tooth input. Have 49 t0 53 steel bell housing and a good universal joint. $600.00 Sam Jeromin. (760) 445-7441
Set of 4, 1939 Ford Lockheed brakes, they are clean and painted and all the parts you need, I think. There is an old but good master cylinder and several sets of linings. $200.00 Sam Jeromin. (760) 445-7441
Spring spreader, used only once. $75.00 Sam Jeromin. (760) 445-7441
A couple of starter motors one new and one that works. $75.00 Sam Jeromin. (760) 445-7441
A 1940 Ford hood nose piece needs to be chromed. $75.00 Sam Jeromin. (760) 445-7441
1939 Ford distributor, done by Dan with the later advance curve. It comes with a whole lot of extra cap wires and a whole lot of other things. $200.00 Call Sam Jeromin. (760) 445-7441
---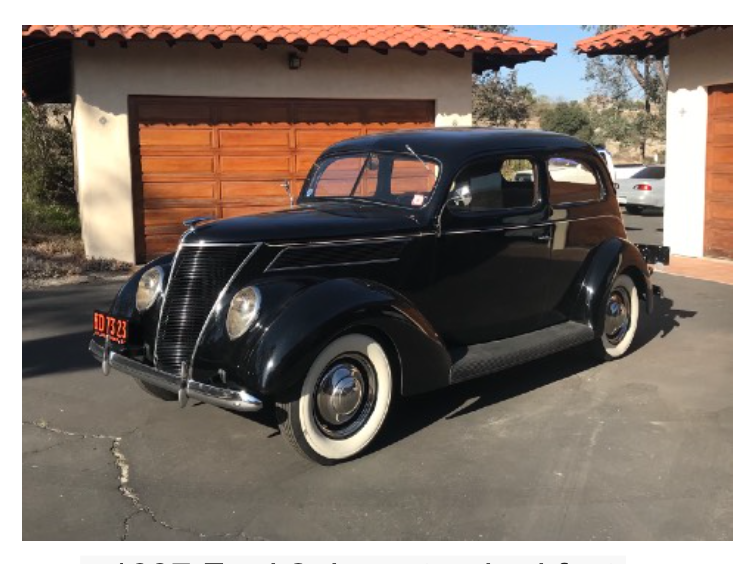 1937 Ford 2 door standard fast back
Columbia, 34,000 origianl miles, original upholstery $25,000.
Dan Krehbiel (951) 302-5922
---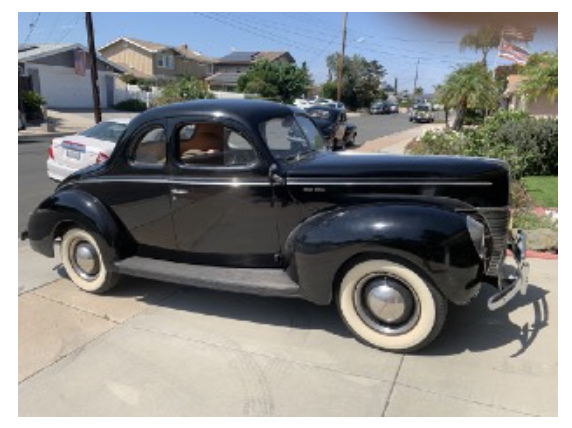 1940 Ford Deluxe Coupe
Black exterior – All Stock –
Lebaron Bonney interior with wood grained window garnish
Owned by same EFV8 member for 50+ years
$35,000. Joe Valentino – 619 300-4280
---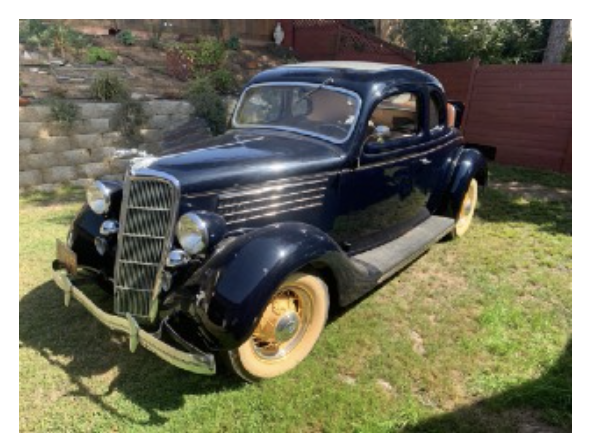 1935 Ford 5 window deluxe 5 window Coupe
LaBarron Bonney Interior and Rumble seat
Dearborn Blue with Tacoma Cream Wheels and Pin Striping.
Excellent Chrome – completely stock
$32,500
Joe Valentino 619-300-4280
---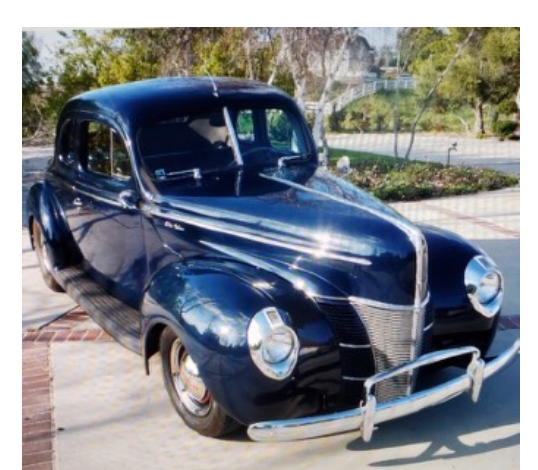 1940 Ford Deluxe Coupe
Built eng., 59A eng., Columbia, ready for touring,
$34,000
Bud Williams (951) 440-1451
---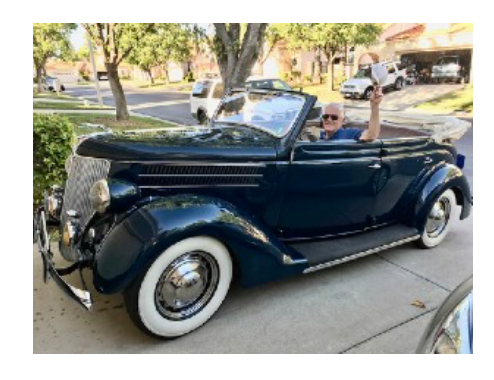 1936 Model 68 Convertible Sedan
All original, runs great! Consider reasonable offer.
Chip Judd (323) 744-7060 juddlynn@Gmail.com
---

1936 Ford Standard 5 Window Coupe
4 time Emeritus Winner
Black with tan LeBaron Bonney interior
Trunk model with roll down back window
Aluminum heads, Script battery, some extra parts
$39,000 OBO
Ron Shedd 858-485-8967 (CA)
---

For Sale, 1950 Ford Convertible Casino Cream
nice straight car with overdrive, leather seats and fender skirts.
Price $27,000 Phone Vic Terrell 760-749-8337