FOR SALE
1955 thru 1960 Fordomatic transmission appears re-built $200 Dave (858)-682-8585. [3]
1950 Ford fordor 1936 Ford Phaeton will send details. Cal Westra cal@wefrogit.com [3]
1951 Ford Woodie rolling chassis front disc conversion, re-built bushings, springs and lowering blocks forward. $800. OBO Ted Thompson (619) 507 8535 [2]
---
Sam Jeromin, 760-445-7441 has some parts for sale.
4– 12 ton Jack Stands sold by Harbor Freight $ 100.00
1937 to 1939 New clear windshield and windshield rubber seal from Bob Drake, part number 78-701290 , $ 80.00
1937 to 1941 Distributor with coil adapter kit. Used these parts for a short time and decided to go to a crab style distributor. The distributor has the 11A advance curve. $120.00
1932 to 1948 Flathead spark plug wire loom set, stainless steel with carbon fiber wires both new. $50.00
6 volt positive ground alternator from Whitney in Buena Park fits 1939 Ford standard. New never installed, $350.00
1939 Ford transmission looks to be two one is worn but works the other spent 5 in really good condition , it's been resting for many years. $400.00
49-53 steel bell housing. $40.00
1939 Windshield regulator, I have 0 years sleeping in the desert and turns as smooth as silk, Both for $350.00
---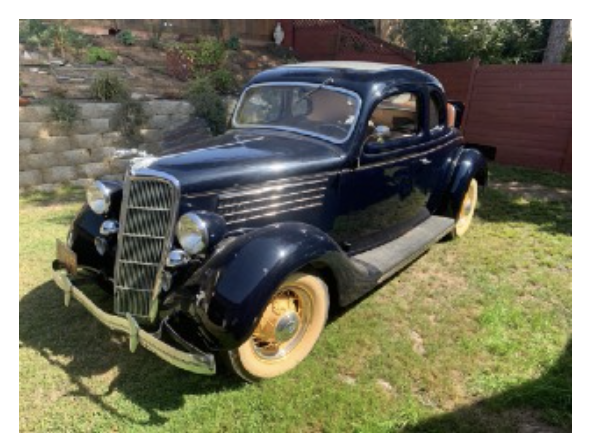 1935 Ford 5 window deluxe 5 window Coupe
LaBarron Bonney Interior and Rumble seat
Dearborn Blue with Tacoma Cream Wheels and Pin Striping.
Excellent Chrome – completely stock
$32,000
Joe Valentino 619-300-4280
---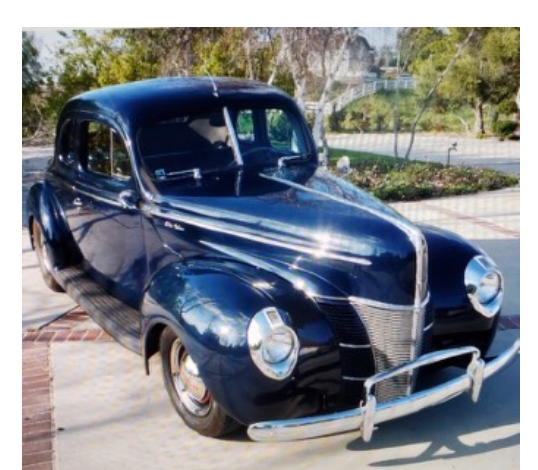 1940 Ford Deluxe Coupe
Built eng., 59A eng., Columbia, ready for touring,
$34,000
Bud Williams (951) 440-1451
---

1936 Ford Standard 5 Window Coupe
4 time Emeritus Winner
Black with tan LeBaron Bonney interior
Trunk model with roll down back window
Aluminum heads, Script battery, some extra parts
$39,000 OBO
Ron Shedd 858-485-8967 (CA)
---

For Sale, 1950 Ford Convertible Casino Cream
nice straight car with overdrive, leather seats and fender skirts.
Price $19,500 Phone Vic Terrell 760-749-8337
---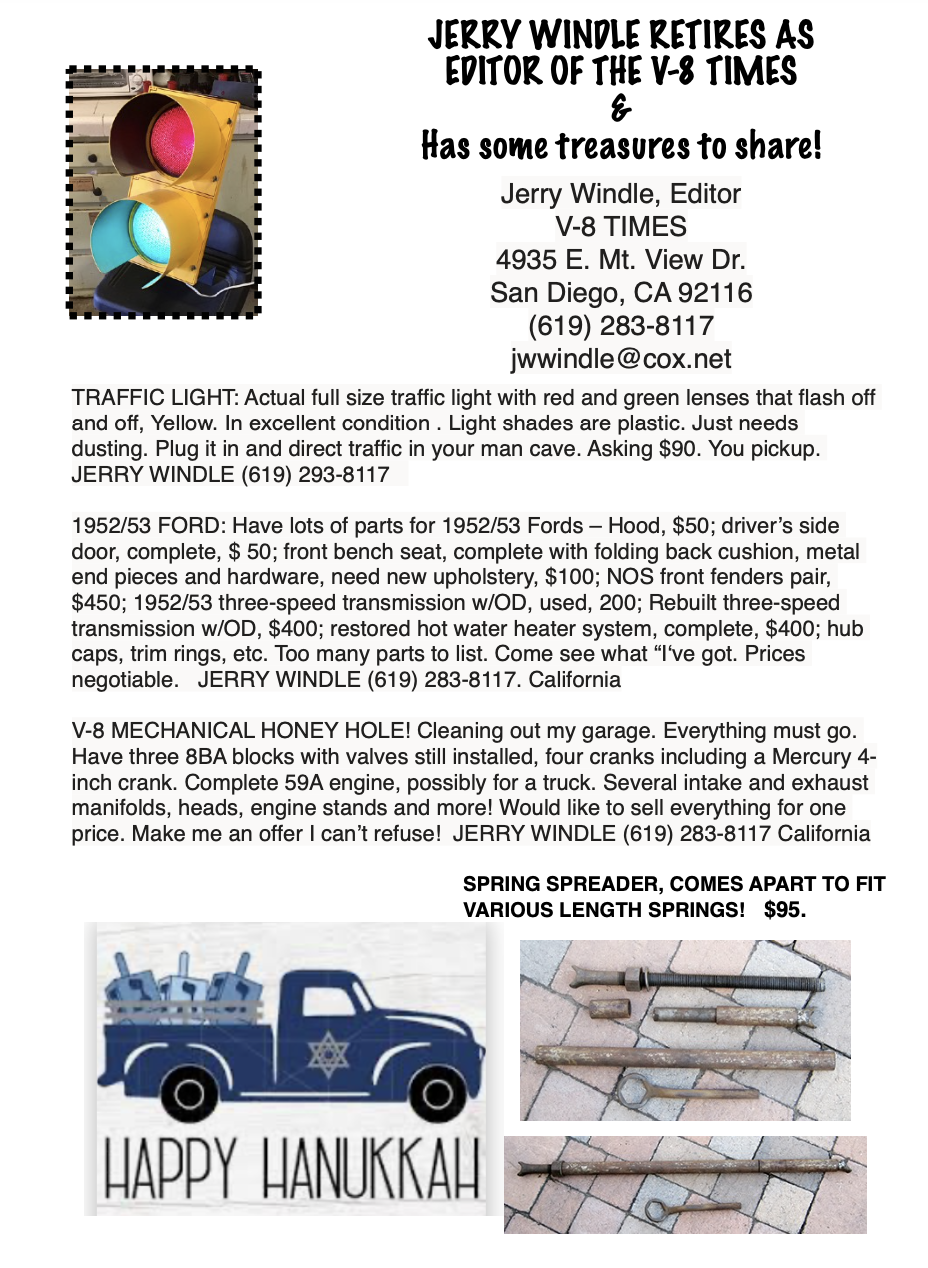 ---