FOR SALE
1936 Ford Tudor Sedan Touring Street Rod project car. Over $12,000 in suspension and various other parts including new Bob Drake running boards. $8,000. Call for more detail and leave message if I don't answer.
Jerry Otteson 909-518-5496
1957 Ford Foromatic Trans, appears re-built $150.00 1941 Deluxe rear bumper, show chrome $350.00 Dave Louzek (858) 682-8585 [1]
1940 Ford dlx Coupe Built eng., 59A eng., Columbia, ready for touring, $34,000 Bud Williams (951) 140-1451 [1]
Fans, shocks, carbs, dist. Cleaning out the barn! 1937, 38 and 1939 speedometers and gauge clusters. have several Dan Krehbiel (951) 302-5922 [1]
951 Ford Victoria Root beer color, 350 chev engine, 400 tubo trans,, vintage air, disc brakes front, sway bar front & Rear, new glass & rubber $30,000! Peggy Petrucci (951) 600-1266 [1]
1947 Ford Sedan Coupe Dearborn winner fresh R/B engine. Phil (971) 219-9624 (Portland area) BEST OFFER. Dan Krehbiel friend, call Dan for details Dan Krehbiel (951) 302-5922
CARS FOR SALE, Club member in Santa Barbara 1940 Ford std Coupe Black, 1948 Ford Sedan. coupe Maroon, 1953 Sedan delivery blue. All Have been restored, run good. Dave Dwelly (805) 897-3339. [1]
---
FOR SALE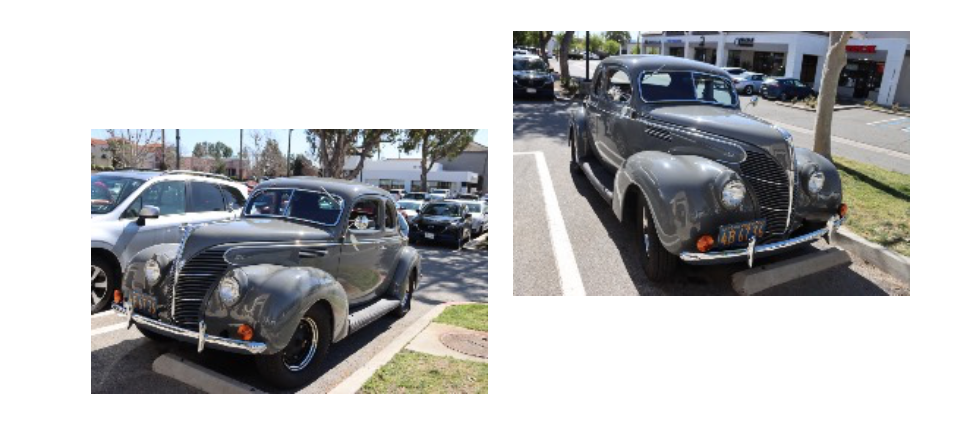 1939 STANDARD COUPE
Restored, new paint, columbia, flat head! Asking 30K
Sam Jeromin (760) 445-7441
---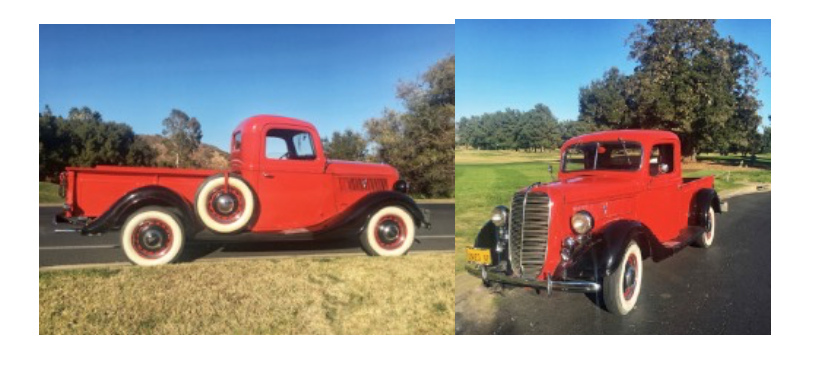 1937 FORD PICKUP DELUXE
INCLUDES:
Dual Horns, duel side view mirrors, duel windshield wipers, duel visors. Turn indicators. Twin taillights. Dual exhaust.
Hydraulic brakes, Engine rebuilt. Ground up restoration.
Only 88,000 actual miles.
Call Chuck or Marilyn Rounds (760)702-1433
---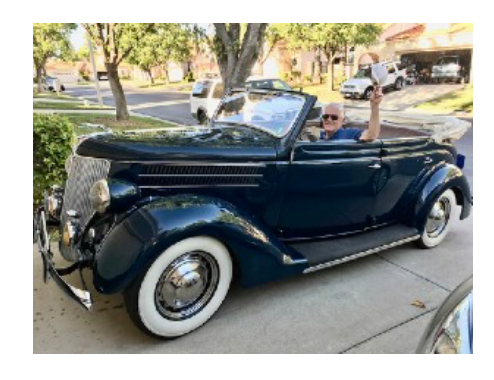 1936 Model 68 Convertible Sedan
All original, runs great!
Consider reasonable offer.
Chip Judd (323) 744-7060 juddlynn@Gmail.com
---

1936 Ford Standard 5 Window Coupe
4 time Emeritus Winner
Black with tan LeBaron Bonney interior
Trunk model with roll down back window
Aluminum heads, Script battery, some extra parts
$39,000 OBO
Ron Shedd 858-485-8967 (CA)
---

1950 Ford Convertible Casino Cream
For Sale, 1950 Ford Convertible Casino Cream, nice straight car with overdrive, leather seats and fender skirts.
Price $27,000
Phone Vic Terrell 760-749-8337