FOR SALE
1957 Ford Foromatic Trans, appears re-built $150.00 1941 Deluxe rear bumper, show chrome $350.00 Dave Louzek (858) 682-8585 [3]
Travel Scooter (make). 3 wheeled (folds up, weighs 35 lbs – lithium battery) $800. $2600 new Don Harwick (760).941-1933 [3]
1940 Ford dlx Coupe Built eng., 59A eng., Columbia, ready for touring, $34,000 Bud Williams (951) 140-1451 [3]
Fans, shocks, carbs, dist. Cleaning out the barn! 1937, 38 and 1939 speedometers and gauge clusters. have several Dan Krehbiel (951) 302-5922 [3]
1947 Ford Sedan Coupe Dearborn winner fresh R/B engine. Phil (971) 219-9624 (Portland area) BEST OFFER. Dan Krehbiel friend, call Dan for details Dan Krehbiel (951) 302-5922 [3]
---
FOR SALE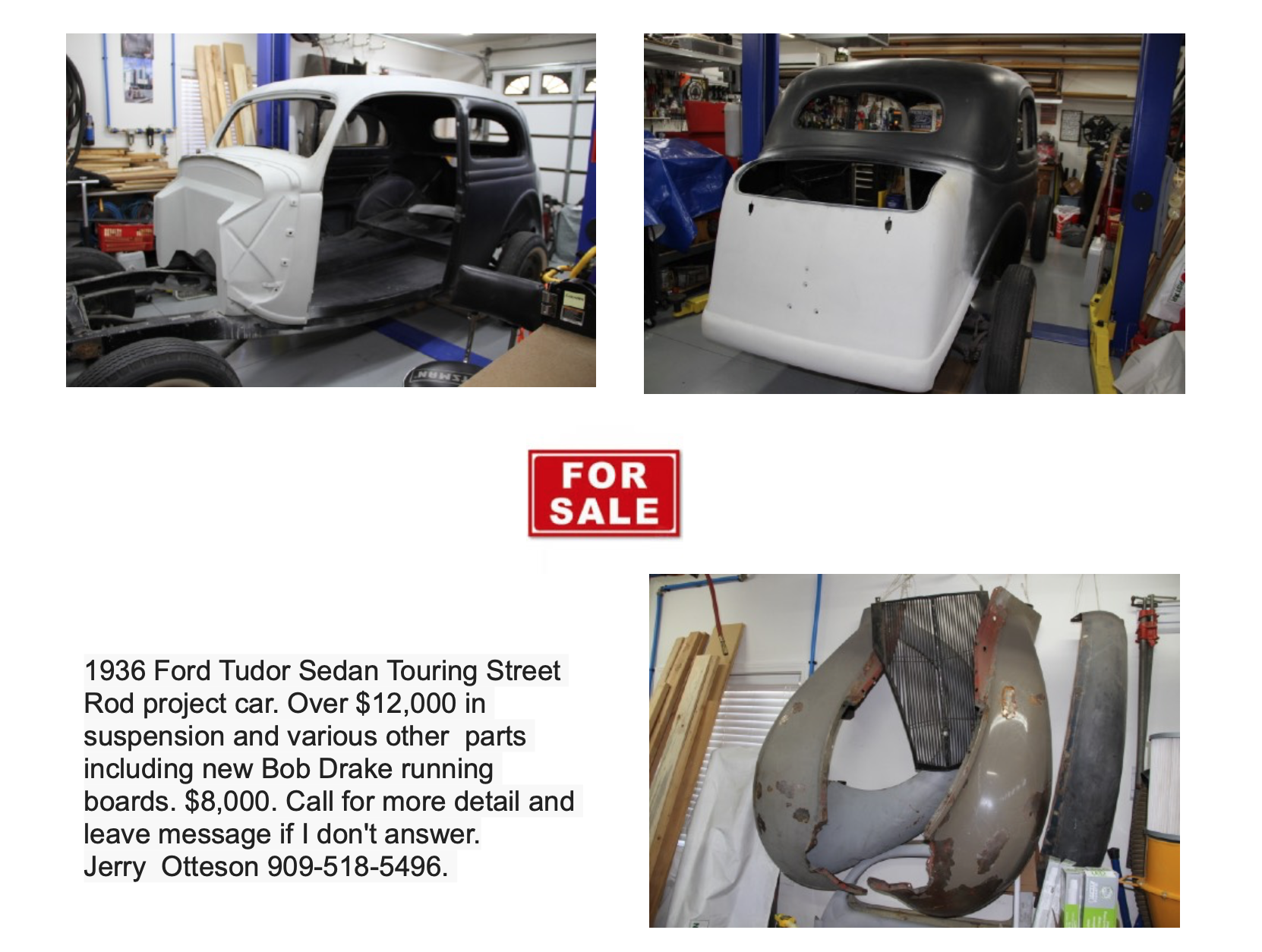 ---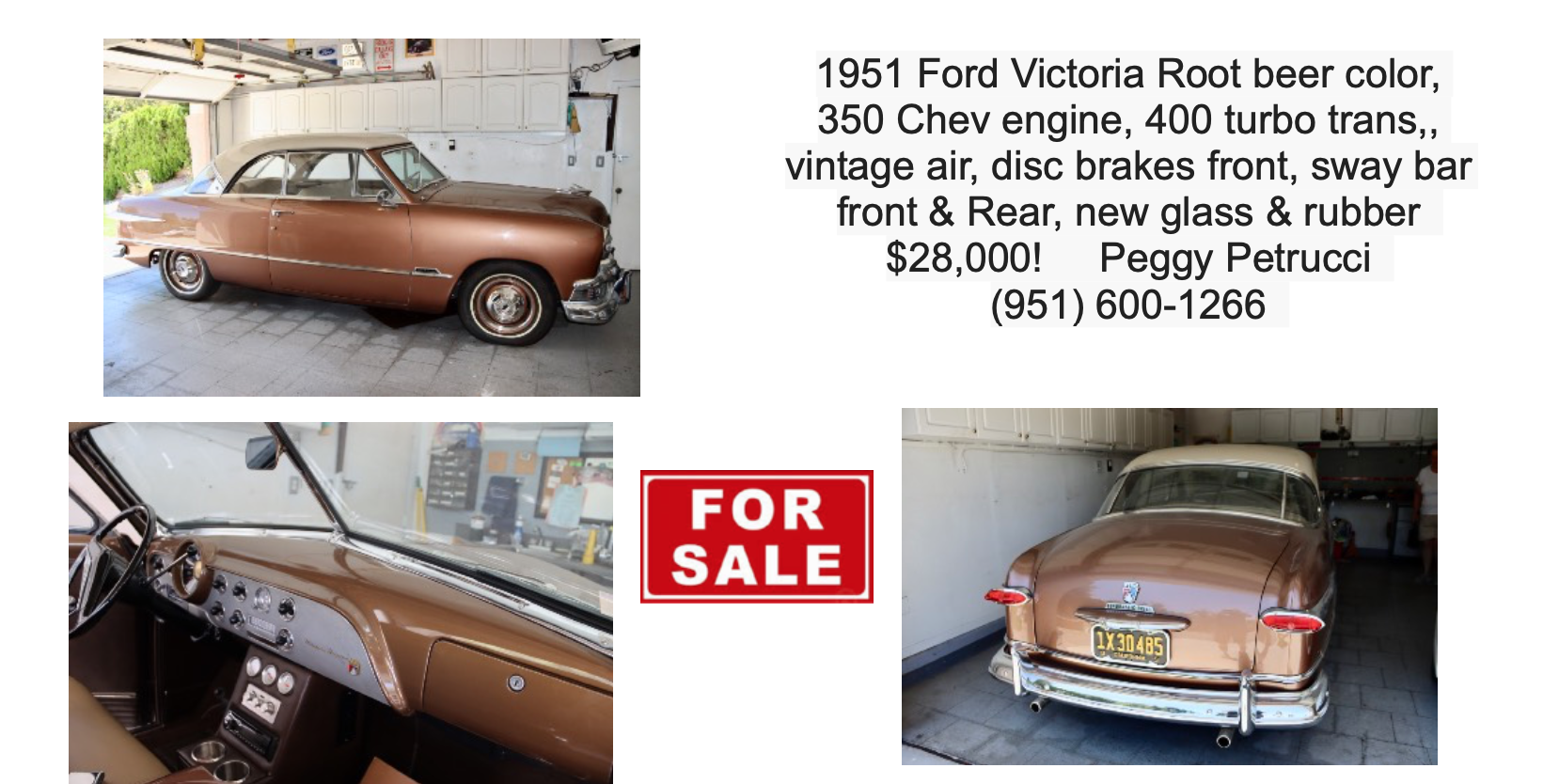 ---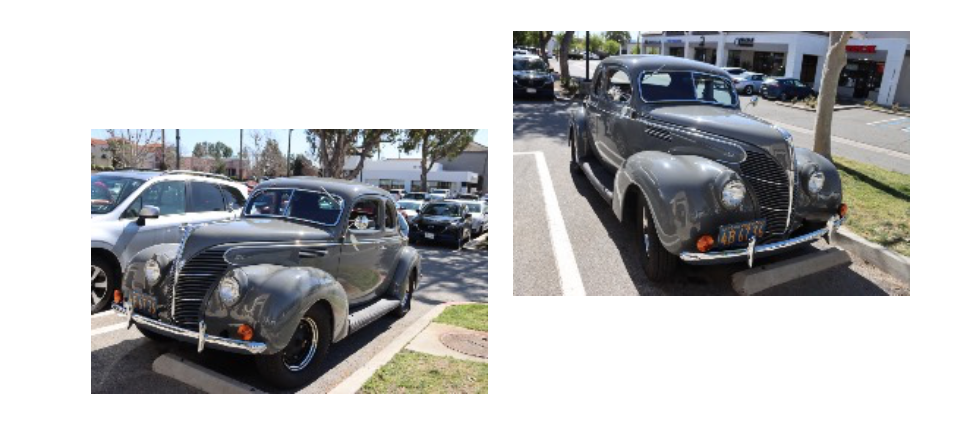 1939 STANDARD COUPE
Restored, new paint, columbia, flat head!
Asking 30K Sam Jeromin (760) 445-7441
---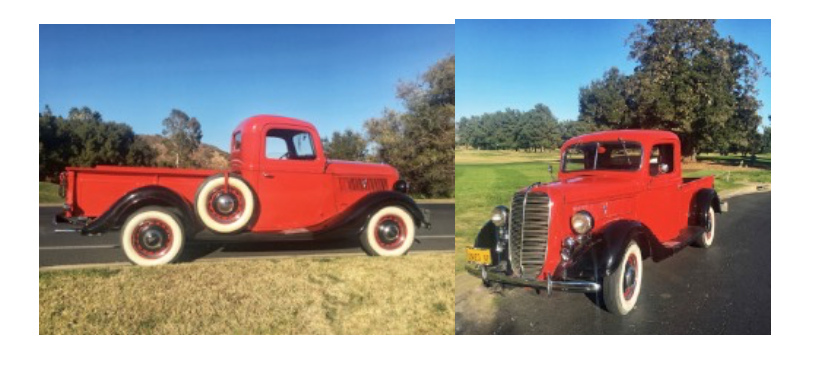 1937 FORD PICKUP DELUXE (original)
INCLUDES:
Dual Horns, duel side view mirrors, duel windshield wipers, duel visors. Turn indicators. Twin taillights. Dual exhaust. Hydraulic brakes, Engine rebuilt. Ground up restoration. Only 88,000 actual miles.
Asking $20,000 Call Marilyn Rounds (760)702-1433
---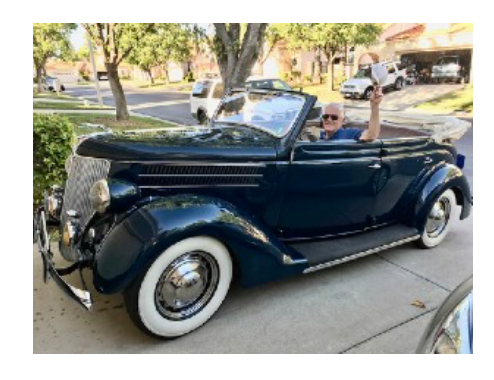 1936 Model 68 Convertible Sedan
All original, runs great! Consider reasonable offer.
Chip Judd (323) 744-7060 juddlynn@Gmail.com
---

1936 Ford Standard 5 Window Coupe
4 time Emeritus Winner
Black with tan LeBaron Bonney interior
Trunk model with roll down back window
Aluminum heads, Script battery, some extra parts
$39,000 OBO
Ron Shedd 858-485-8967 (CA)
---

1950 Ford Convertible Casino Cream
For Sale, 1950 Ford Convertible Casino Cream, nice straight car with overdrive, leather seats and fender skirts.
Price $27,000
Phone Vic Terrell 760-749-8337
---